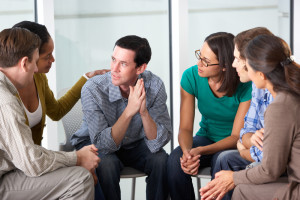 Most people, when they think of an intervention, picture what they have seen on TV or in the movies; families who get together with the help of an interventionist and surprise their loved one and read them letters as to what will happen if they do not go to treatment. Trained in the Invitational Model of intervention, our approach is a process of healing the entire family with no surprises and avoiding the shame, blame and guilt that comes with substance abuse or mental health disorders.  The Invitational Intervention is not a single event but a process of educating the family and inviting the struggling individual to be a part of the healing process. Invitational Intervention also differs from other models because we realize that getting someone into treatment is only the first step. Often times with other intervention models the loved one goes to treatment reluctantly and decides to leave treatment early or they decide not to follow recommendations. What if he or she relapses? Recovery is a process and we are here to support the family in their healing from the start and moving forward.
Like our other services we work with you to find the approach that best meets the needs of your family. Whether we meet  in-person or online, whether its family consulting and education or a full Arise intervention, we find the solution that best fits your needs and means.
The Invitational model is one the most, of not the most, respected intervention models in the industry. Most individuals go to treatment after just the first meeting. Invitational Intervention is a well researched, best practice method of family intervention. After six months, Invitational Intervention boasts an 83% rate of treatment engagement compared to 35-30% in traditional intervention models! In addition, 61% of clients are still sober after the first year! Whether the suffering individual ends up going to treatment is secondary to the family getting help and learning how to approach addiction in the family system. Research shows if the family heals, the addicted individuals chances of sobriety soar. 
Click to set up an appointment now!