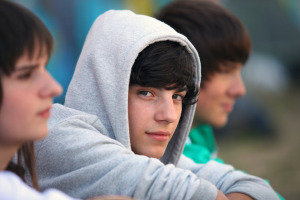 Having an adolescent who is struggling with substance use can be particularly challenging and it's often hard to know the right thing to do. Is this just a phase? Are they just experimenting? Is treatment the way to go? What if they refuse to go to treatment? I can't kick them out of the house… These are some of the common questions parents struggle with when faced with adolescent substance abuse.
Our individualized Adolescent Intervention Program provides education and support for families and helps them support healthy decisions from their teens around substance use. Starting with a comprehensive
assessment
a counselor works with your family to help find the best solution for your family. Our program gives you access to an adolescent substance abuse professional who can help you work with your teen towards mutual goals. Through family meetings, in home visits, online consulting, ongoing
assessment
as well as drug testing support, this program gives your son or daughter a chance to make changes without having to go to treatment.
Here at Hybrid, we can safely say adolescents are one of our specialties. We are equip to deal with the unique challenges that come with adolescent substance abuse. If you have questions about our adolescent programs, including our adolescent intervention, 
click to set up an appointment now!